This semester-long language intensive followed by a four-week stay in France offers students a strong grasp of the language and culture in the shortest time possible.

Spring Semester in Annandale
Basic Intensive French | 8 credits
In this course, students with little or no previous experience of French complete the equivalent of three semesters of college-level French in a single semester. The class meets 10 hours per week (plus one hour of tutoring in French), using a variety of pedagogical methods. Basic Intensive French is a perquisite for the four-week summer immersion program at the Institut de Touraine in Tours, France. Students should consult with Prof. Odile Chilton or Prof. Éric Trudel before online registration.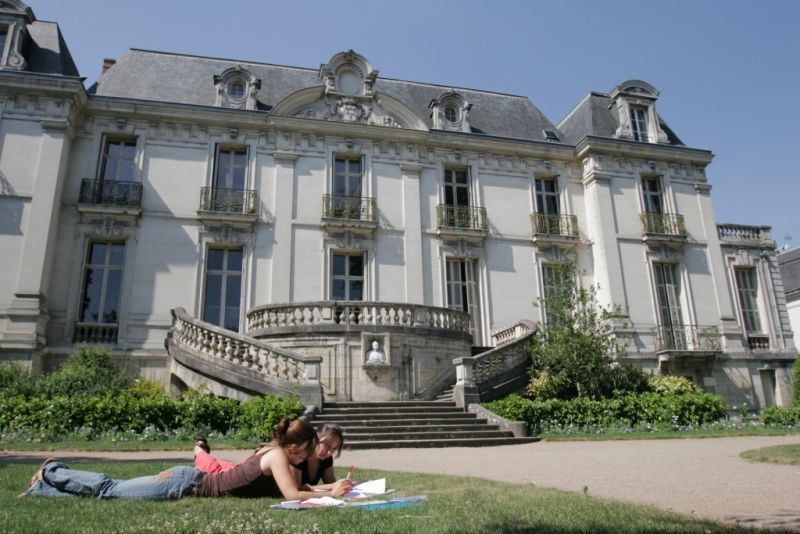 Tours, France – Institut de Touraine
Summer Immersion Program | 4 credits
The Institut de Touraine in Tours has a long history (dating back to 1897) and an international reputation for excellence. Students at the Institut come from many different countries, creating a cosmopolitan character and opportunities to discover and exchange ideas with a variety of people. Surrounded by the famous châteaux of the Loire Valley and only 55 minutes from Paris, Tours is an ideal location. The Touraine region is known for great food, a tranquil and easy lifestyle, art and architecture — including fortresses and cathedrals — and a vibrant and stimulating cultural environment. Contact: Odile Chilton | [email protected]